It's Time for Advertisers to welcome the New Google Ads Interface.
 It seems that Google has completed its transition from the old Google Ads user interface to the new one. Google AdWords has been around for about a decade, which is considered as too long in the tech world.
Yes, it is the second time Google has claimed the release of the changed version, but this time it really is out!
The idea behind the new Google Ads interface is to provide advertisers with resourceful tools that will enable them to gain insights on the ever-growing paid search advertising.
Also, the new interface comes with artificial intelligence (AI), machine learning and automation features which give advertisers more time to focus on account strategies and analysis.
Nevertheless, not everyone will automatically switch-over to the new Google Ads interface. In fact, Google will gradually alert all advertisers about the timing of their adjustment.

Let's discover what's good in the new Google Ads
Dashboard overview
With the new Google Ads account, the first thing you now notice is the account overview in a visual dashboard format.
This upgrade is helpful for advertisers as it will point out the key performance metrics (The recurrent words in latest searches, most viewed Ads), destined to help them figure out faster optimization decisions.
Recommendations engine
The new Google recommendation engine suggests to marketers some enhancements based on their campaign's actual performance versus its set goals.
Additionally, the purpose of the recommendation engine is to help advertisers answer the question, "How can we use all this data?"
By the same token, visualizing the segmented recommendations will surely come in handy to marketers, as they will be able to target the categories (bids and budgets, keywords and targeting, ads and extensions …) that need more focus and attention.
Improved Demographic Targeting
Even the old Google AdWords made demographic targeting possible, some of you would argue!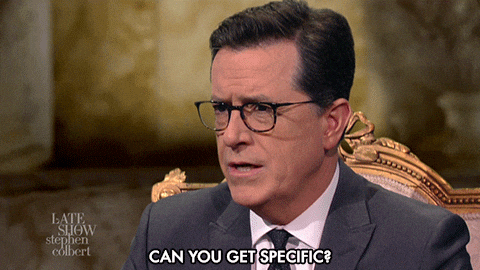 Indeed, demographics targeting was possible way before the new transition. However, in the old Google Ads interface it was not possible to create demographic combinations. Consequently, it was not evident to fully grasp an account's demographic performance.
Today, advertisers can use the new Google Ads functionalities to make demographic combinations and gain deeper insight on an account's demographic performance.
Personalized Dashboards
Among the changes that Google Ads is bringing, being able to create a personalized dashboards is one of them.
In brief, advertisers can now customize their reports just by picking the relevant data to be mixed and matched.
Thus, this will benefit advertisers in their process of assessing the needed strategies and tactics to attain accounts' performance goals.
If you have trouble navigating through the new Google Ads user interface, we invite you to use Google's reference map .